Pet Store Sales of Dogs and Cats Banned in Kankakee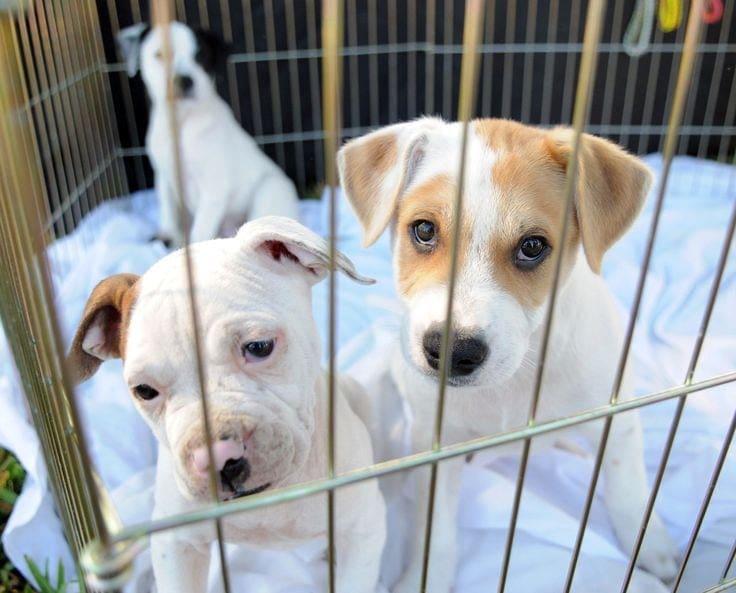 Kankakee, IL has been added to the nationally growing list of cities that prohibits dogs and cats sold at pet stores. What's more, dogs and cats will no longer be allowed to be sold at flea markets or swap meets in Kankakee.
No be clear no responsible breeder would EVER allow dogs or cats to be sold at pet stores or flea markets – they're greatly from puppy mills.
This year, the entire state of Maryland joined California to enact state-wide bans.
Since March, these cities have enacted bans: Barnegat, NJ; Surrey British Columbia (Canada); Atlantic Beach, FL; Rock Springs, WY; Westfield, NJ, Eden Prairie, MN and Sandy City, UT.
Major cities with bans include Albuquerque, NM;  Austin, TX; Chicago, IL; Philadelphia, PA; Pittsburgh, PA, and St. Petersburg, FL. The total list includes a few hundred cities in the U.S. and more in Canada, and entire states are now getting on board.
The movement began organically online, as animal lovers just felt the need to do something, anything they can regarding puppy mills (who supply animals to retailers for resale). Out of that a non-profit called the Puppy Mill Project was formed, and national animal welfare groups like the Humane Society of the United States and Best Friends have provided assistance. But this is really not about those groups – but instead about the need to alleviate puppy mills, and commercial breeding.
Efforts from the pet store industry and the American Kennel Club to fight these limits on pet store sales have mostly failed.